"Dyana is such a fun teacher! She makes the whole cooking experience so much fun! She gives helpful tips that we can use when we are cooking on our own too!"
Livy, age 11
We love cooking, and getting other kids to cook with us. Since we're now officially a digital world, it's a great time to get the kids learning skills online. The benefits are to get them off the games. They can watch these classes over and over again, learning at their own pace.
Cook. Learn. Enjoy.
Busy Little Chef's classes are thoughtfully designed for kids between the ages of 7-15. Each class delivers essential lessons and techniques that will develop young people's interest in healthy, tasty meals.
Each series features 6-8 different video recipes that include details on exactly what you'll need, and courses range from culinary rookies to more advanced recipes.
Each series includes unlimited lifetime access that you can watch and re-watch at any time.
What's on the Menu!
We're super excited to share with you our awesome courses. Try out our FREE "5 Day Breakfast Challenge". This course offers very basic techniques to get your little ones started. They will have fun making breakfast each morning, and build their confidence so they keep on cooking.
Our courses offered have delicious lunch, and dinner recipes that have been kid taste tested, and approved.
Check out our full list of courses below.
With a formal training in Culinary Arts, Dyana has cooked up a variety of recipes from dinners to smoothies that still highlight natural ingredients and healthy eating habits.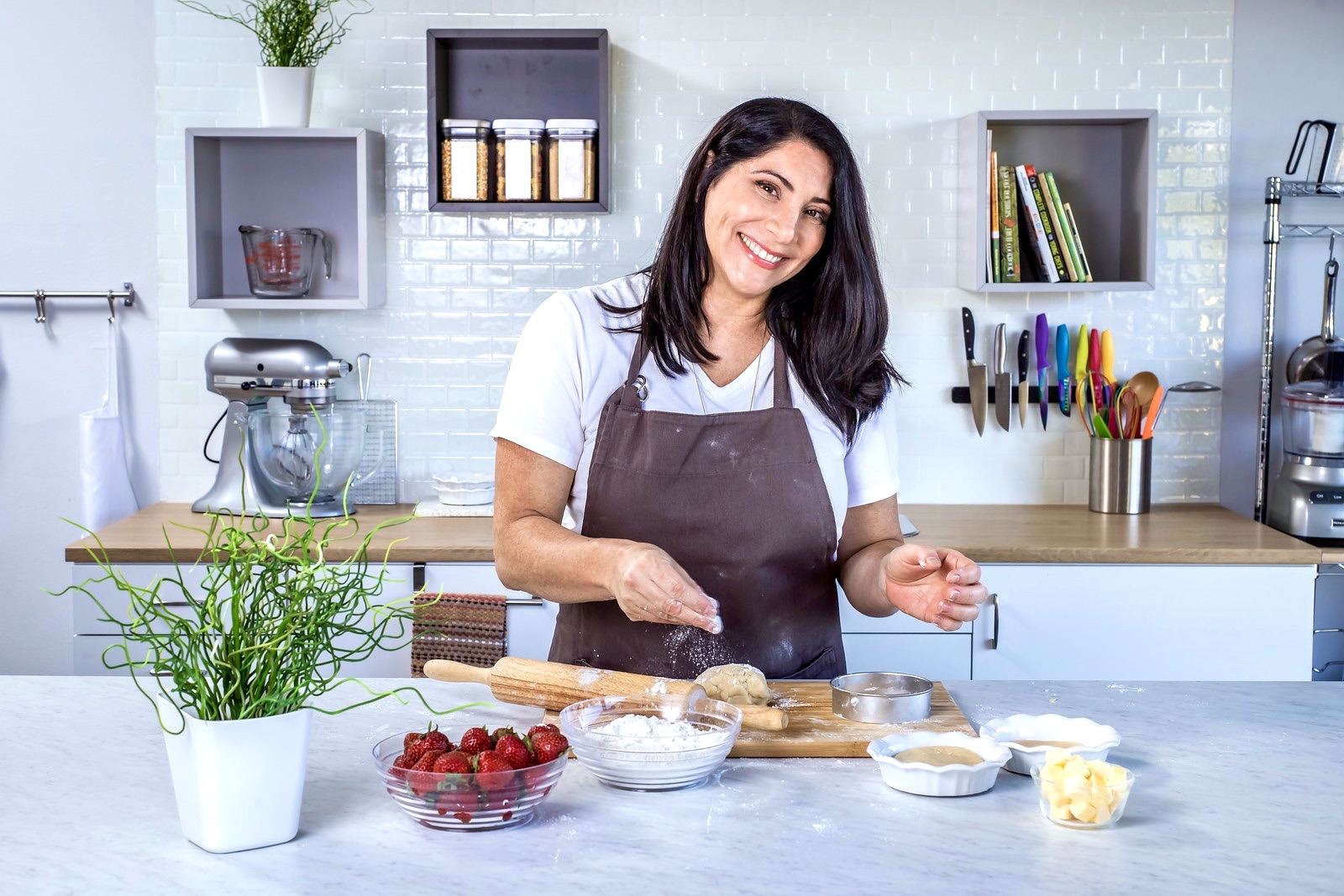 As a parent, I know how important it is to have quality, worry-free activities for your kids – especially ones that harness kids' natural curiosity and can introduce them to life skills they'll use as adults.
While our content is grounded in teaching kids the basics of learning to cook, the benefits go far beyond simply learning a recipe or how to crack an egg. Our videos can be used to build confidence in kids when they beam with pride after enjoying a meal they cooked themself. And most importantly, we introduce young people to a world of new foods and ingredients they otherwise may have been reluctant to try. In our experience, kids are far more willing to eat a new food when they've had a hand in preparing it themselves.
I began Busy Little Chefs as a labor of love, and has spent the last six years perfecting my recipes for children while helping parents find engaging entertainment they can feel good about sharing with their kids.
What's Included in Our Classes?
We're so excited to offer these delicious recipes tested, and kid approved. The courses are a variety of recipes like tacos, burgers, salads, pizzas, and salsas. Also, we've created themed courses, like our awesome Italian favorites.
The kids will learn lots of skills, and techniques throughout all the classes. We teach knife skills, kitchen set up, safety, reading a recipe, handling a pan when cooking, kitchen tools, and several different cooking methods.
It's important to stay focused, and practice safety in the kitchen. This is a great opportunity to learn, and enjoy being creative while making yummy dishes. And long as the kids understand safety first, then the rest can be pure FUN!
Check your inbox to confirm your subscription

Head on over to the blog, and check out some of our other favorite recipes. You will find delicious smoothies, apple snacks, fun baking recipes, no-bake recipes, and lots of yummy snack ideas. Besides learning how to make lots of different foods, the kids will learn how to use specific kitchen tools, and learn their way around the kitchen.